2014 Cadillac Escalade?
Last Updated: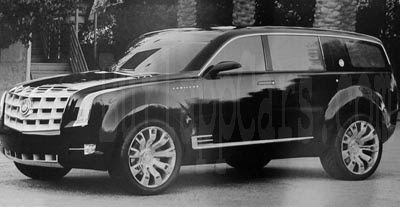 Who knows.
This looks a bit radical to me.
The next Escalade will still be based on the Chevy Pick up truck. And this looks more like some car base thing.
Or not?
Either way, we will see an all new Escalade sometime next year.
But I really don't think, and hope, it will be as popular as the current model has been .
The market seems to have changed so much in the past years…