3 generations of Audi A3
Last Updated: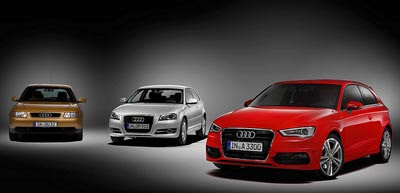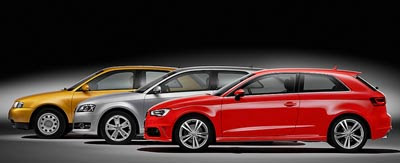 We never got the first one here in the US.
But you can see how subtle the changes are from the 2nd to the 3rd one.
Most people won't even be able to tell.
We will not be getting the 2 door hatch pictures here.
Instead, the 4 door hatch will return to the US, and the new 4 door sedan will probably become the best selling A3 over here.