2013 Chevrolet Volt
Last Updated: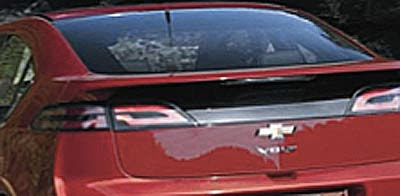 As we know, GM has just announced a few small changes for the 2013 Volt.
Among them, a 3 miles improvement for the all electric mode. Not much, but fine…
Worse are the design changes they made to the car. No more black roof or rear hatch trim.
Both of which helped the Volt be a little different.
And the worst of all, as far as I am concerned, is inside where the really cool Black/Tan combo is not available anymore.
(The one I had in my test car a few weeks ago)
Now it seems an all beige interior option replaced it.
Looks like even the steering wheel is beige.
This is a backward move for GM. And it does feel like the old GM where they used to make design changes nobody was asking for. Instead of actually improving the car.
Go figure…
My advice: if you like the Volt, get a 2012 while they last.