2014/15 VW Golf Coupe
Last Updated: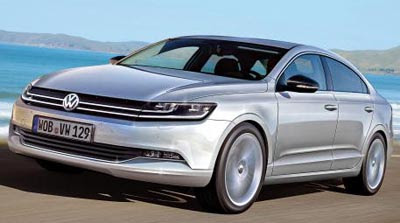 Not the 1st time I hear these rumors.
About a small "CC". Based on the next Golf, or the Jetta.
Whatever it ends up being, they will probably call it Jetta Coupe in the US.
The Jetta being so much popular here than the Golf.
I guess this could compete with the new small Mercedes "4 door coupe" coming here next year.
At a lower price.
Why not. The Jetta could use a more modern looking sibling…