All new Acura RLX
Last Updated: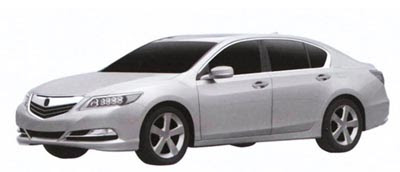 These are images of the new RL replacement for next year.
I guess they think adding an "X" to the name makes it more modern.
Because the "new" design is not. Really not.
It looks like a combo of at least 12 cars. And could win the price of most generic looking car ever made.
What a disgrace compared to the original Legend. Who would have guessed things would become that bad.
I know most cars in the segment are boring too, like the new Lexus GS. Which t is a lame excuse for mediocre design.
I wish them luck….