Huh???
Last Updated: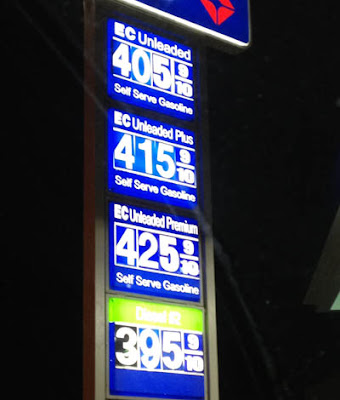 Took this picture in my neighborhood last night.
And it's not the fist time I see it in the past few days.
It seems that, at least for now, diesel is cheaper than regular.
When most of the time, it seems to be about 50 cents more per gallon.
Go figure…