2013 Chevrolet Volt
Last Updated: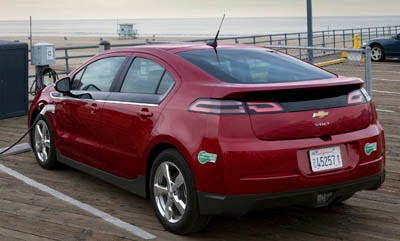 First good picture I've seen of the new rear color treatment.
No more back trim for 2013.
Which doesn't look as bad as I thought at first.
I still think the black roof was better. And I hear the black/tan interior is replaced by some beige/brown combo. (Which would be a shame).
The best news, if not a big one, is the 3 miles improvement for the electric range.
Still, another case of GM changing what doesn't need to be changed.
Like the used to do so many times before.
Instead of painting the roof body color, how about a sunroof option.
I hear bigger news are in store for next year. When the improved powertrain will be shared with the all new Cadillac ELR.