2013 Hyndai Tucson
Last Updated:

The Tucson gets a new front end for the new year.
Not an improvement. At all.
It actually pretty much ruins the front of the car.
Trying to squeeze the new Santa Fe's grille into the smaller Tucson just looks too weird.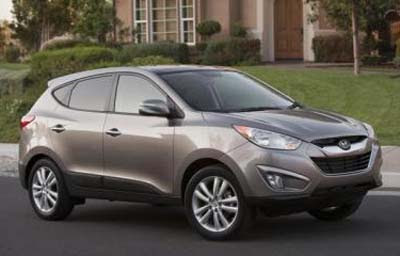 Here is the current model. Not perfect, but so much better….