2014 Alfa Romeo Giulia
Last Updated: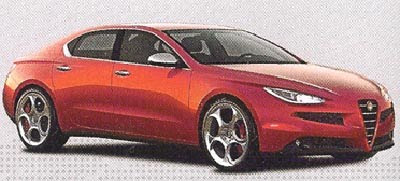 Just an illustration so far.
But the next mid sized Alfa will make it into the US as part of the Italian brand return to the new world.
Engines could range from a 2.0 Liter to a version of Chrysler's 3.6 Liter V6.
There is also a rumor that the sedan could be even built in North America.
And a cheaper Chrysler version could use the same platform.
With its own design.
In any case, it will be great to finally welcome back an Italian alternative to the Audi A4, Volvo S60 crowd.