Cadillac ATS Coupe?
Last Updated: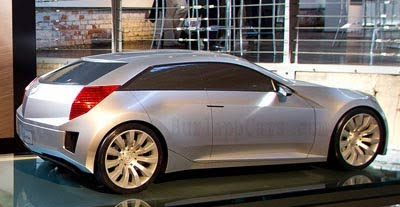 At a recent ATS even, this model was on display.
It looks like it could very well be the rumored coupe version of the all new ATS.
Or at least, something based on the same platform.
It looks like they are taking a different direction than the CTS Coupe.
Something more along the lines of the Euro VW Scirocco.
Kind of a cross between a coupe and a 2 door wagon.
Which is a good idea.
It would appeal to an all new audience for Cadillac.