Chevrolet Avalanche test Drive
Last Updated: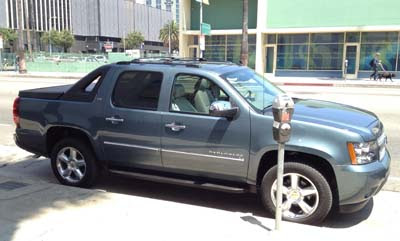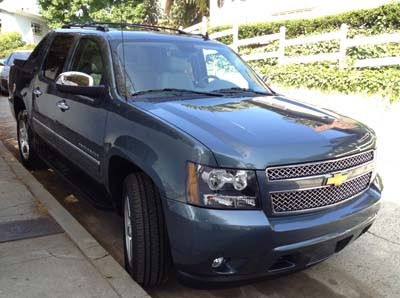 The Avalanche isn't new. It has been part of the Tahoe/Suburban family for some years now. So it has a familiar look, even it isn't a familiar site. At least where I live.
The Tahoe still looks pretty nice, and so does the Avalanche. Except for, well, what makes in an Avalanche.
The cheap looking black plastic trim above the pick-up bed.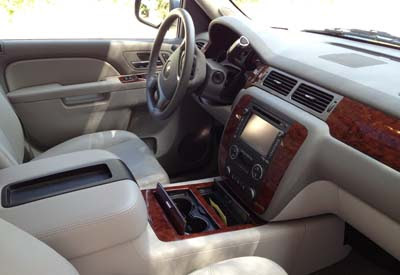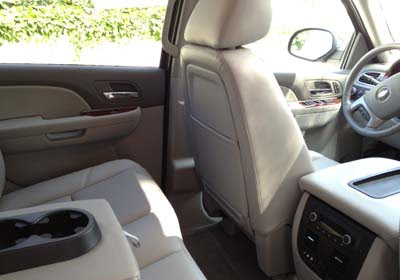 Inside it is again pretty much the same story as in the Tahoe. Things do fit nicely, but everything is covered in cheap hard plastic.
Which could be OK in a $25 000 pick up truck. But my test unit was priced above $53 000.
Granted, it was loaded with pretty much everything. But still. $53 000!
For that price, it is still lacking an electric steering wheel control, bluetooth audio, and the key fob is the super cheapo looking one with a separate remote. Just like in the 90's.
(Nothing modern like push button start here.)
It does have a Bose sound system. That actually sounded worse than many base units I've heard.
The back seat is roomy, but not huge. You would think….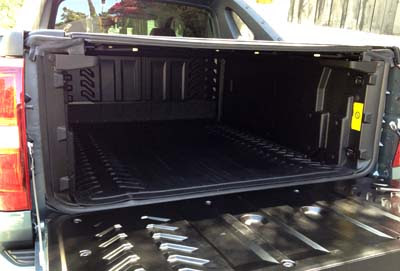 The "trunk" is actually not as practical has a hatchback. Like the one in the Tahoe or Suburban.
I guess it does work if you carry sheets of ply wood. But again, would you spend $53 000 for that?
The dive is very smooth and comfortable.
Although the transmission wasn't as smooth as expected.
Handling isn't too "truck like". For a truck.
But the worse part of the Avalanche, to me, is its horrendous gas mileage.
While it is rated at 12MPG in the city. The best I ever got, while really trying and driving slow, was about 8.
8MPG!!
On the freeway, things didn't get that much better with 17MPG.
I am really not sure who this thing is for. It looks OK. Much less aggressive than the horrible looking Ford trucks.
But something that isn't that roomy and gets 8 MPG around town is really for a very few.
Yet, they sold an amazing 20 088 units last year alone! (over 80 000 Tahoes in the same period)
I guess if you need to tow a house, it'll get the job done….