Fiat Viaggio/Dodge Dart hatchback
Last Updated: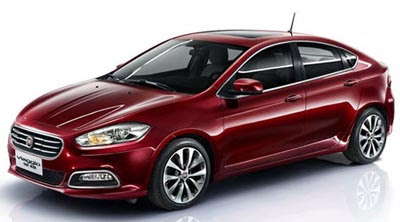 The Viaggio is the same car as our Dodge Dart.
Except for more chrome, a new front end and rear lights.
These illustrations show what a hatchback version of the Fiat would look like.
Which isn't that hard to guess.
So it is a question or wether Fiat will have the guts to built a Dart version of this or not.
Ford did it with the Focus. But GM keeps the Cruze hatch in Europe.
Would you like to see a Dart Hatch in the US?