2014 Corvette Video illustration
Last Updated: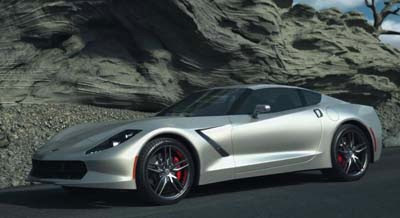 This actually a really cool idea.
Trinity Animation decided to put together pretty much everything we know so far about the next Corvette, and build this video presentation of the car.
It does look like a video game intro. But also could give us a good idea of what the actual car might look like.
What a great idea. This is better than Photoshop.
And even though most of it looks like, well.. A video game. Some of the shots are really cool.
About the Corvette. I just hope it ends up looking a bit better than this.
The one pictured here looks like a blend of many styles that are jus trying a bit too hard.
We will know everything early next year when the real thing makes its debut in Detroit.
You can click on the title to find out more about Trinity.