Another Alfa Romeo Giulia illustration
Last Updated: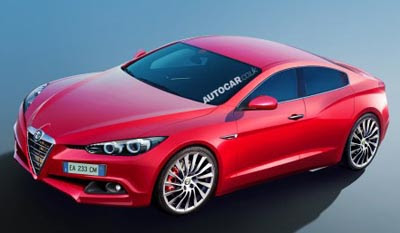 And, another good looking car.
It seems that all the illustrations about that car are looking pretty fantastic.
Expectations about the real thing are really high.
And it will be the main model in the US bound lineup.
Competing with cars like the Audi A4, here in the US.
It will be related to the Chrysler 200 replacement, and might even be built locally.
the Chrysler version will be sold in Europe as a Lancia. Just like the current 300 is.