Next Citroen C4 Picasso
Last Updated: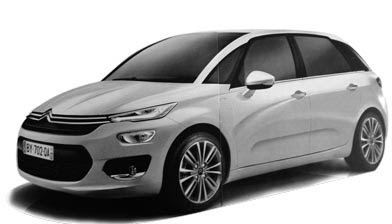 The Picasso has always been a really modern, almost futuristic looking car.
The current model, although now 6 years old, still looks great.
The next one looks like it is pushing the envelope a little bit more.
Especially in the front. Where the LED running lights are where you would expect the headlights to be.
(These are just bellow)
The whole idea seems to give a really modern and clean look to the front end.
I guess this will soon spread to other models in the brand.
And maybe someone else will even copy it…