Honda Civic Wagon coming up
Last Updated: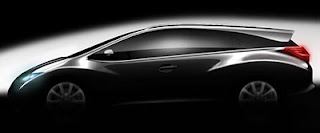 Yes. But not in the US.
As you can see, this is the Euro Civic. The hatchback we don't get over here.
Which, just like its US counterpart, doesn't look as good as the previous generation.
At least on this illustration, the wagon does look better than the awkwardly redesigned hatchback.