2015 Ford Mustang
Last Updated: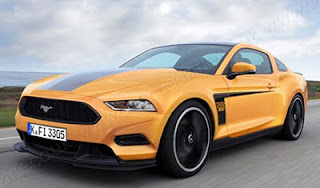 This is just an illustration from "car" magazine.
But it does seem pretty realistic. Retaining the popular retro look of the current model.
The whole thing on a smaller, and more modern platform.
The current Mustang drives like a car from the early 80's and something more modern will make a huge difference.
Especially in Europe where a car like the current Mustang is too big and unrefined.
As we already know, the next generation will be sold in Europe. Which means smaller and more efficient engines. Finally….