Fiat 500 e
Last Updated: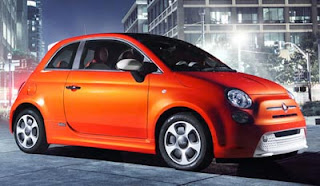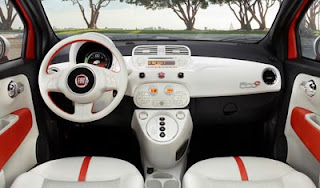 "e" is of course for Electric.
No official specs yet.
But it is expected to be priced under the Nissan Leaf. Which costs about $ 27 700 after rebates.
(There is now a great $199 a month lease on the Leaf)
So this could be an affordable 2nd car.
Now, let's pray there are other colors than this ghastly orange/white combo, as well as other wheels….