All Infiniti cars will be "Q" now…
Last Updated: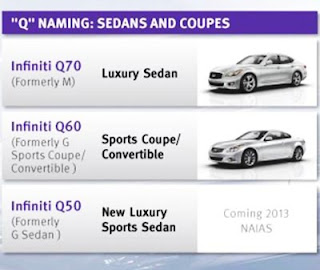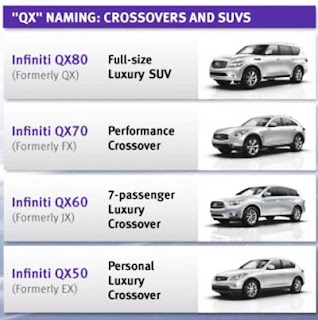 As you can see, Infiniti will be renaming all their cars and SUVs starting next year with the new G.
Which will be called the Q50.
And just like BMW just did with the 4 series, the coupe version of that car will not be the Q50 Coupe, but the Q60.
And all SUVs/Crossovers will be called QX.
Not sure it really is an improvement, but if it keeps them happy, why not…