What could have been… Mercury Cougar
Last Updated: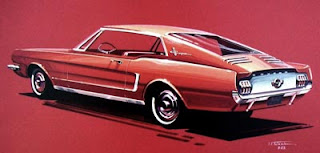 Looks like the 1st version of the Cougar was supposed to be a Mustang clone.
Thank God it didn't happen.
This illustration seems to be daed from 1962. Or 2 years before the Mustang.
And a full 5 years before the 1st production Cougar.
I just wonder what happened. Maybe they wanted to make sure they had a hit with the Mustang first.
Who knows…