2014 Corvette: This is it!!!
Last Updated: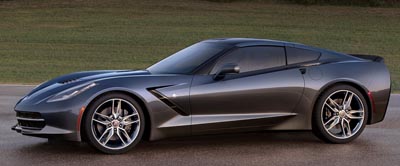 I must say I was completely wrong. From these pictures, and in that color, it looks fantastic to me.
So far we know:
-6.2 Liter V8 with 450hp
-Better than 26MPG
-7 speed manual
-Carbon fiber hood and removable roof panel
-On sale 3rd quarter of 2013.
Also remember that the current model starts at $50 000. There should be a bump for the new one, but it's usually not that much.
Looking really good, great interior and 450 hp for the price of a base Boxter.
This could be great….