2014 Lexus CT Hybrid
Last Updated: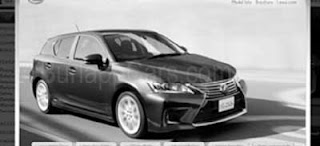 This should be their last model to be updated with the new front grille.
And on this one, it kind of works. Like I think it does on the RX.
Not sure about other improvements inside or out.
I see a lot of these around, and they always look pretty nice.
(Thanks to a reader for the pic)