2014/15 Honda Fit sedan
Last Updated: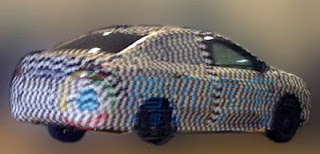 This is what they call in many country the Honda City. The current model has never been sold in the US.
But the next one will be the Fit sedan for the US.
A regular 5 door and new Crossover model will complete the lineup.
You can't tell much from this pic. It will probably look like a small Civic…