2014/15 Kia Forte hatchback
Last Updated: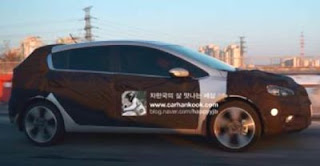 This seems to be a little strange. The Forte is the US sedan version of the Euro Cee'd that just came out last year.
Same thing with the US Hyndai Elantra and the Euro i30.
The i30 becomes Elantra GT when sold in the US.
But it looks like, instead of selling us the Cee'd as the 5 door Forte, they are designing an all new car.
Which is indeed a hatch version of the US Forte.
Pretty complicated….And I am sure, quite expensive.
All this aside, this new hatchback already looks really good! Amazing how all of a sudden, everyone is selling hatchbacks in the US…