Nissan Sentra Test drive
Last Updated: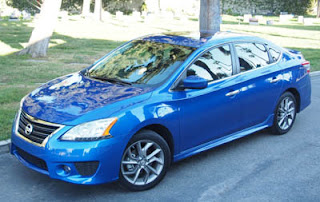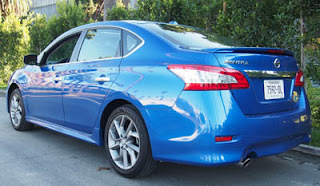 The Sentra is all-new for 2013. Looking a bit like a baby
Altima.
But I am not sure it works. Squeezing the Altima design onto
a smaller platform isn't the best idea. It does look weird and heavy from some angles.
To make matter worse, my SR test car had horrible looking
side skirts and spoilers.
Reminding me of a 1980's Pontiac more than an all-new 2013
design.
And the horrible looking "Metallic blue" (No fancy names
here) didn't help.
My personal opinion: the new Sentra is one of the ugliest
cars in its class.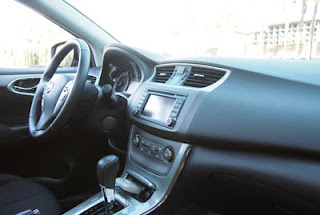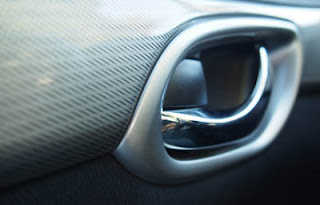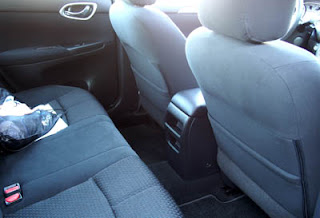 Inside, things are much better. Even though there is quite a
bit of wannabe carbon fiber plastic around in the SR version.
The dash design flows very nicely and is very pleasant to
look at. Everything is solid and well made.
The Bose stereo sounds very good. The worse part is the
seats. They are too flat to be comfortable. And the lower back is pushing you
out too much.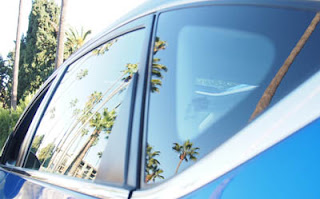 As I mentioned before, the 1st thing I noticed
was how rough and noisy the engine was when I picked the car up right after
returning the smooth Jetta Hybrid.
It is not horrible, I mostly got used to it after a couple
of days. Still, not as smooth and quiet as the previous generation.
I usually like Nissan CVTs, but not this one. It is exactly
what people don't like about CVT . Slow to react, the engine revs up but
nothing much happens.
The car does feel slow.
The problem is mostly corrected by
using the "sport" setting. (The switch is oddly placed under the dash to the
left of the steering wheel). But then, the revs are really noisy.
The Sentra is best driven as a slow car.
Don't push it (at all) and things are smooth and quiet enough.
The power train is really not as good as what you can find
in the Jetta, Cruze or most of the competition. Plus, at idle, you do feel
vibrations through the driver seat. You can even see the passenger seat shake a
bit when empty. Not the best feeling…
The Sentra is rated at 30/38 MPG.
Which is pretty much what I got. And those are good numbers.
My test SR model with a few options (Driver package, GPS,
Premium package) was about $22 500. Which is pretty average.
And that's what you basically get. An average car. Which
will be good enough for many. Over 200 000 people every year I am sure.
For me, I feel life is too short to drive cars like these on a regular basis….