VW 7 seater Concept SUV
Last Updated: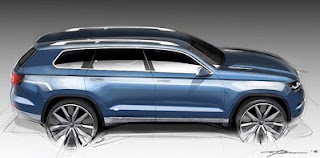 Not sure if that is the official name yet, but that's how they call it for now.
We don't know much except it is based on the US Passat and will be built in the same US plant.
So this is mostly for us.
It will be much cheaper than the Touareg and, just like the cheaper US Passat, will have a better chance to compete in the popular segment crowded with the new Pathfinder and the Highlander among others.