2014 Fiat 500X
Last Updated: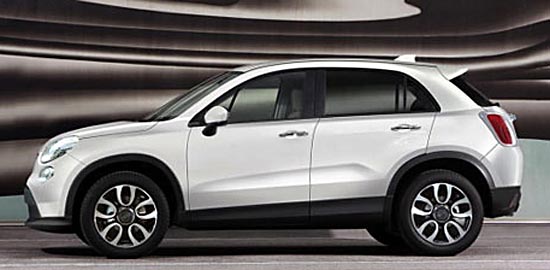 This is apparently still just an illustration. But the all new crossover version of the 500 is on the menu for the upcoming Geneva auto show.
So we will see the real thing in just a few days.
Looks like they are trying to squeeze anything they can out of the "500" name. First the "Mini Countryman-like" 500L. And now this. Which again, has nothing to do with the actual 500.
But I guess by calling it a 500 and putting round headlights up front it is enough to fool most people.
No matter what they call it, this is schedule to be sold in the US as soon as next year.
Which isn't a bad thing.