2015 Ford Edge leaks (?)
Last Updated:
This is what was on a internal Ford PDF presentation. As part of a "Global line-up" page. Everything was normal except the Edge picture. Which apparently was showing the next version due for the 2015 model year.
It does look pretty real to me. And seems to be in line with the more recent designs from Ford.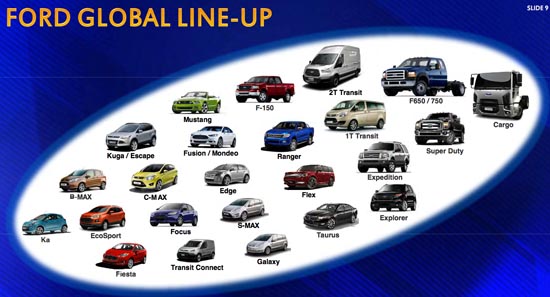 This is the page after the "leak". It was corrected to show the current model.
I am not sure this "leak" was an accident. Sure the document has been rectified. But only after the picture has been all over the internet. I don't think Ford makes that kind of mistake.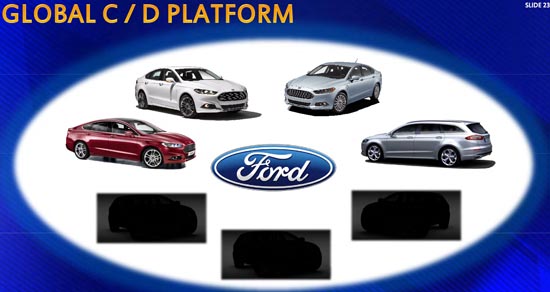 From the same "almost 80 pages long" document, we see that 3 more models will be based on the Fusion/Mondeo platform.
One of them being the 2015 Edge mentioned above.
And 2 more.
Could a Lincoln version be one of them? Why don't they mention the new MKZ?
A new FWD Coupe?
Your guess is as good as mine….