Rolls-Royce Wraith
Last Updated: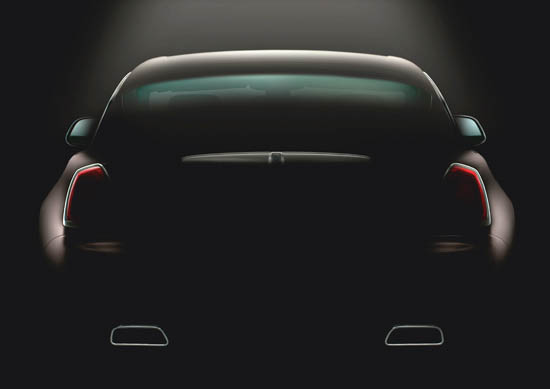 Just another teaser picture of the all new Rolls Coupe.
Interesting to see how they are talking about their car.
Here is the press stuff that came with the picture:
"Rolls-Royce Motor Cars today publishes the second image of its next model, Wraith, a hand-built motor car that exudes hallmark Rolls-Royce luxury and comfort whilst possessing a character defined by Power, Style and Drama.
For 108 years, effortless power delivery has been inherent to the Rolls-Royce brand promise. This image depicts Wraith's muscular rear haunches – a visual cue that gives bold expression to Wraith's promise of dynamism. A sense that this is a car set to move with purpose on its driver's command.
And so to the question of Power. In times gone by, when asked the question, Rolls-Royce would simply reply, "Adequate, Sir". However, for Wraith we feel it right to be a touch more explicit:
"More than ample."
All will be revealed at the Geneva Motor Show on 5 March 2013."