2014 Scion tC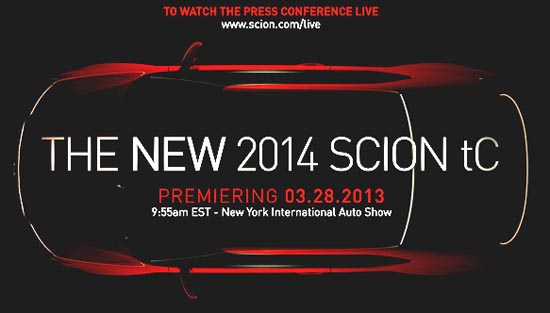 I love the use of the word "New".
When you know it won't be a new car. Just, maybe, new bumpers and lights.
If that…
The Scion tC could be a really cool car. If Toyota wasn't so afraid. What is the point of the whole Scion brand if you don't take any chances.
At least the interior is a bit better than the FR-S. But the design is just half way there.
And what would be wrong with offering another interior color? Instead of forcing people into a depressing black cloth.
We'll see what they came up with for 2014…