2014/15 Mini Copper
Last Updated: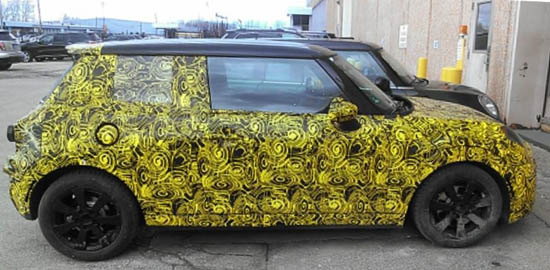 We have seen the camouflaged exterior before. So nothing really new here, until we see the real thing.
But for the 1st time, we get to se the production interior.
Looks like the moved the speedometer away from the center of the dash.
Which is weird for a Mini.
The steering wheel looks like it is from a BMW. Which could be only for this prototype.
In my opinion, the square vents dont' really belong right next to the complete circular shape on the dash.
It just looks a bit weird…
Let's just hope they don't kill all the Mini personality.
You can see what people are saying about it HERE