2015 Mazda Miata
Last Updated: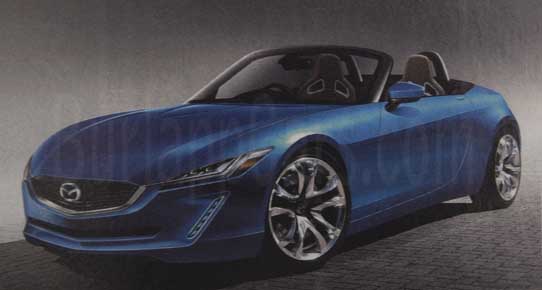 Maybe…
This is still just an illustration. But it does incorporate the new Mazda look.
So it could be pretty close to the real thing.
The next Miata will share many parts (But not the design) with an upcoming Alfa Romeo 2 seater, which could be sold here as the new Spider.
New Spider and new Miata. 2015 could be a cool year for convertibles.