New Mercedes Compact SUV
Last Updated: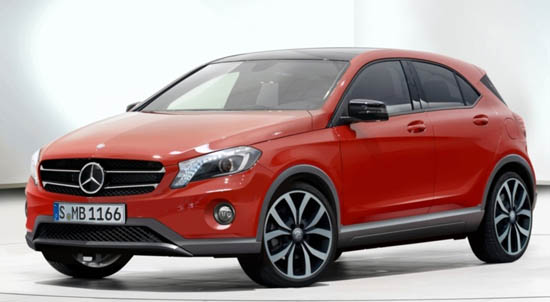 This is supposed to be what the raised up SUV like version of the A Class looks like.
The might call it "X Class", or "GLA Class". Or whatever…
It is pretty much the same recipe Volvo is using with the Cross Country version of the new V40.
AWD, a little higher, some black/dark grey trim here and there, and there you go. A "new" car.
Since we are not getting the regular A Class (except for the CLA sedan), we might be getting this instead.
They still thing we don't like hatchbacks unless they look more like trucks.