2014 Kia Cadenza (A.K.A the Costanza) starts at $35 900
Last Updated: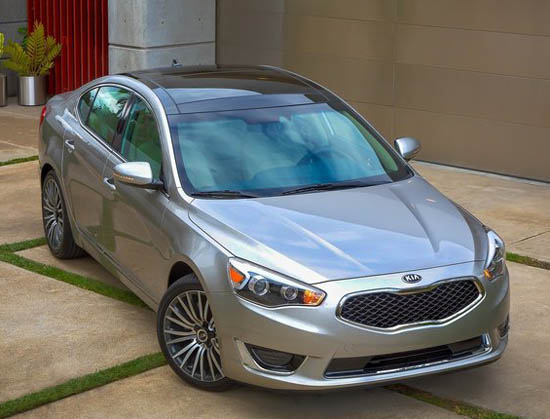 The biggest Kia sold in the US will start at just under $36 000.
The starting price includes leather seats, 550 watt Infinity Stereo and GPS.
Luxury package adds a panoramic sunroof, Nappa leather and a few other things for $38 900.
Add another technology package and you are spending $41 900 on the big Kia.
It's close cousin, the Hyundai Azera starts at $32 250. Also with leather, GPS and upgrade stereo.
So it seems you are paying over $3000 more for the Kia.
The Lexus ES, is of course more expensive, at $36 370. And that does NOT include GPS, or premium audio system.
A loaded Buick LaCrosse is closer in price.
The new Kia will face stiff competition in the US. There is also a very attractive, and a bit cheaper, Chevrolet Impala out .
I think its closest competition will come from the new Avalon.
It starts for less, the the comparably equipped XLE Touring is $36 295. About the same price as the Kia.
And I bet most people will still spend their $36 000 in a top of the line Toyota than a Kia.
Good luck….