2014/15 Mercedes C-Class
Last Updated: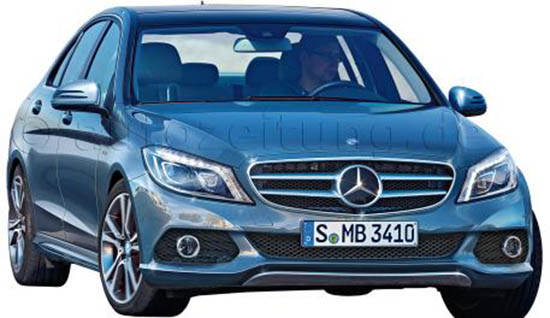 Now that the S Class is almost out, the next one for MErcedes is the redesigned C Class.
This illustration shows what it could look like.
And it is probably close to the real thing. Since it looks like a small S Class…
the new C Class will be a bit larger than the current model. A new Diesel model will be available in the US. As the redesigned Coupe and an all new convertible model.