Chevrolet Malibu test drive.
Last Updated: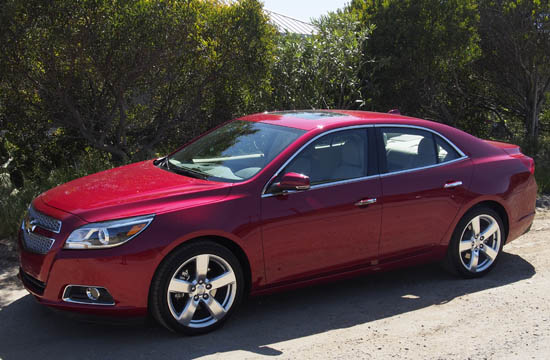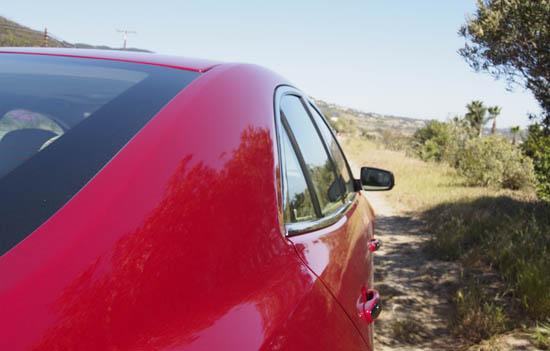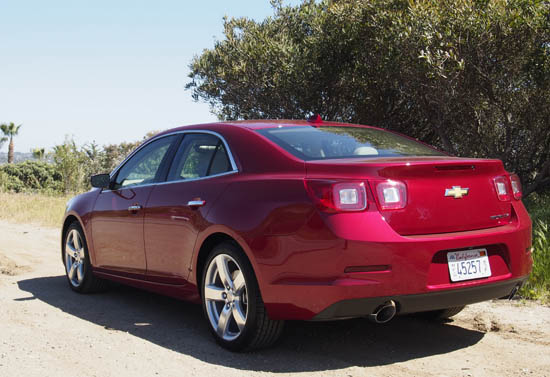 The previous generation Malibu was one of my favorite mid sized sedan.
So I was really looking forward to driving this new version.
Which finally happened this week. The model I got was the 2LZ Turbo.
(The turbo replaces the V6 in the new Malibu.)
Although I still think the previous one looked much better, the current Malibu is still a good-looking sedan.
It might not be as striking as the Kia Optima or Fords new Fusion, but in my opinion, it looks better than the current Camry or Accord. And these cars are still best sellers.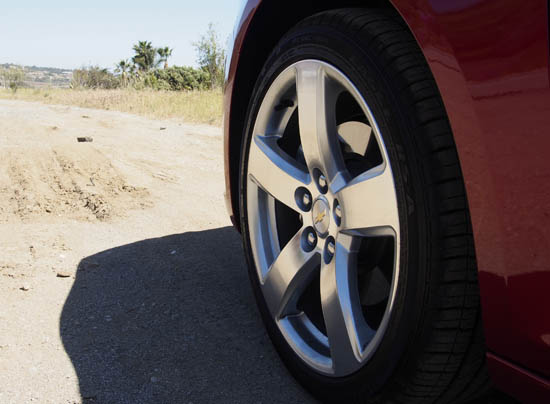 I must say, the 19 Inch wheels on my test car (which
oddly enough come as part of the $1350 "Electronic & entertainment"
package…) are the best looking wheels I have seen in years.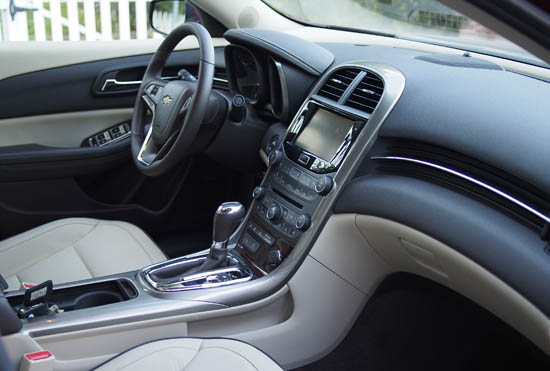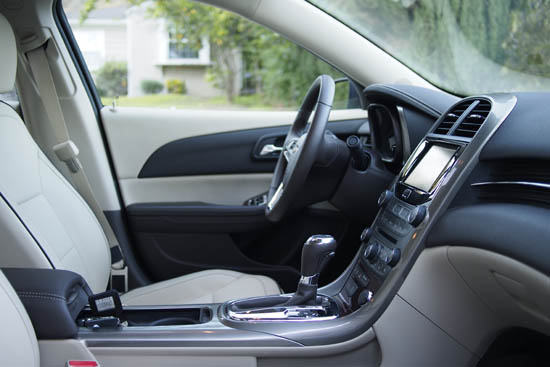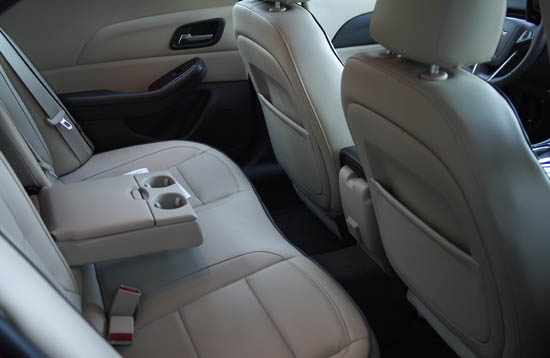 The new Malibu has a great interior.
With very nice shapes
and interesting design elements all around. The soft plastics are of highest
quality everywhere you look and touch.
The back seat is more comfortable than it looks. As it looks
really flat. But not as roomy as in the previous version.
Which is really weird, and not an improvement.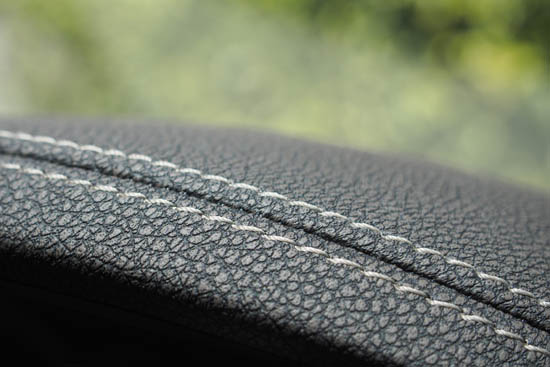 This soft texture covering the dashboard and top of the doors in one of the most interesting I have seen in a while. With the stitching, it looks a feels great.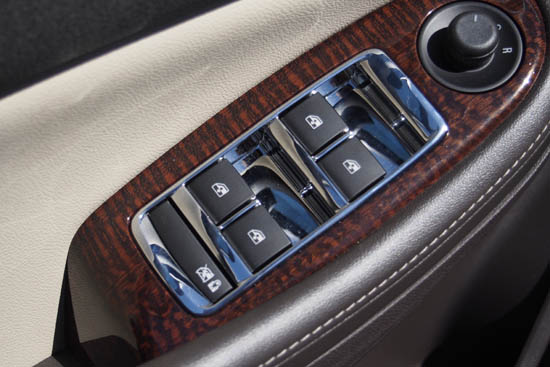 The only details I really didn't' like in the interior were
the amount of plasti-chrome trim.
There is just too much of it and it looks
cheap. What is wrong with a more satin/brushed aluminum finish?

And that horrific looking fake wood. Which is the worst of
its kind I've seen in years.
It's time to retire crap like this. They already use very
nice black and grey trim around the console. There is no need for the fake
wood.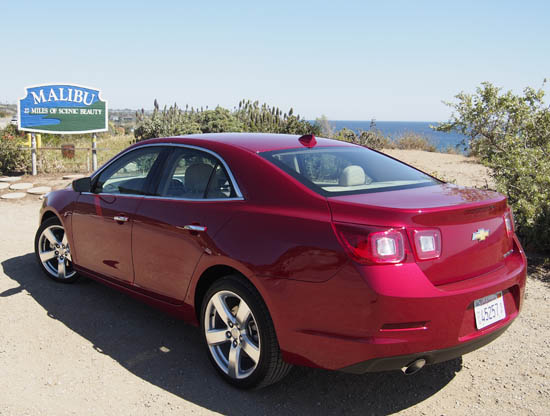 As usual, the 2.0 Liter Turbo is super smooth and quiet.
Something VW could learn from as their 2.0 Turbo still sounds like a diesel.
Mileage is rated at 21City/30Hwy.
I got 32Hwy but I can tell you it is impossible to get 21 in
the city no matter how slow you drive.
The best I got was 17. Which is just a fraction less than
what I got a few months ago with the Buick Regal (Which was a manual)
So it doesn't seem like such an advantage over a regular V6
actually.
It is quick and responsive all the time. Just like in the
Regal, it is a pleasure to drive.
The steering is also great. And not too light. Which is
getting rare in a world of feather light steerings.
The suspension, even with the large 19-inch wheels, is firm,
of course, but always very comfortable. Something Nissan could learn from…
The whole car reminds me of a smaller Buck Lacrosse. Which,
of course, is natural, since they both share a similar platform. Even the doors
sound the same when you close them. Both have this European driving feel that
puts them above most Japanese sedan.
My test car started at $29 700, but was loaded up to $34
600. With everything you can think of.
Which seems pretty expensive. Until you compare it to the
loaded Camry or Accord for $34 200. So it is in the ballpark. Except the Chevy still has a smaller backseat.
I really enjoyed driving the new Malibu and would no
hesitate recommending it to anyone looking for a family car.
For most people, the standard 2.5 Liter will be enough
power, and cheaper.
But I would also recommend waiting for the 2014 Model.
Coming out really, really soon. It will have a new front end (that still won't
make it as good looking as the previous one), and it rumored to get a roomier
back seat.
And maybe the chrome and plastiwood will be replaced too….
PS: I have been told that the stalling problem I had with the car was due to bad or wrong gas. As they filled it up right before it was delivered to me.
I will follow up on that and keep you posted.