Chevrolet Malibu Turbo test drive coming up (?)
Last Updated: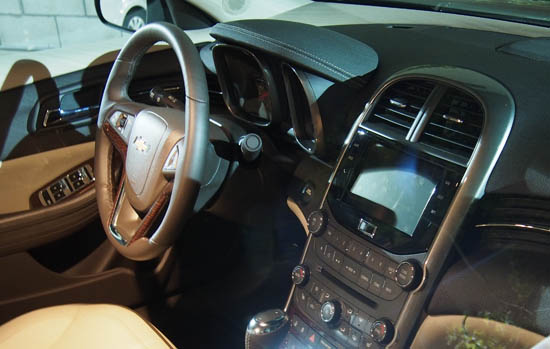 Not sure yet….
I took delivery of a 2013 Malibu Turbo for the week yesterday.
My 1st impression was that, when cold, the 2.0 Liter Turbo isn't as smooth as in the Buick Regal I drove a few weeks ago. Not as bad as VW's 2.0 T…
Then, the transmission was acting a bit weird at low speed. Seems that it was "confused" a lot.
Even lurching forward once.
But the weirdest was: The Stalling!
Yes, in an automatic car. It stalled at a red light. Worse part is that it did it again later than evening.
Not sure what to think of it yet. (What could I be doing wrong???)
I will contact GM later today and see if there is a replacement car.
I checked online, and couldn't find anything about "2013 Malibu stalling".
(Apparently it did happen with the previous generation)
Another frustration is the stereo system that doesn't read all the playlists on my iPhone for some weird reason. But seems to have no problems with other phones….
Otherwise, the car drives great. Feels very solid, and smooth, even with the 19inch tires.
Interior is great except for the really fake looking wood trim. And too much plastic chrome bits.
I will keep you posted on the progress. It might be a really short review.
I wonder if anyone out there has had, or heard of these problem before…. Anyone?