Will China save Lincoln?
Last Updated: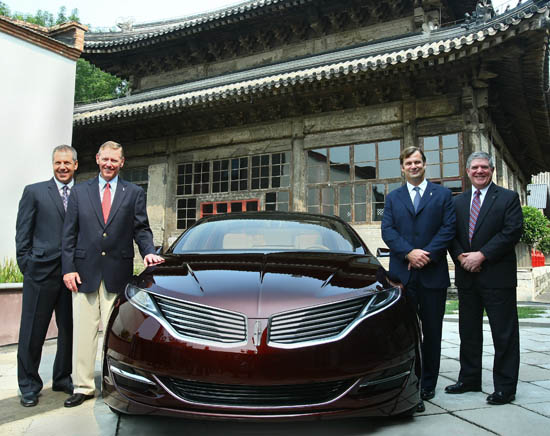 Ford will be selling
Lincolns in China in 2014.
They have claimed for
years that Lincoln can be an international brand. Even hinting at possible
European sales for a while.
Which of course, would
never work. As the name Lincoln is practically unknown over there.
Brands like Lexus and
Infiniti are still having a hard time . Even Cadillac, whose name is
widely recognized, is a minor player in Europe.
So why Ford thought of
selling Lincolns over there is a mystery…
Now comes China. The
savior of has been brands…
I guess Ford is trying to "pull
a Buick" over there now.
Buick sold about 162 000
cars in the US in 2011. (Lincoln sold 77 000 cars in 2012)
But over 1 million in
China in 2012 alone!
So I can see why Ford
wants to sell Lincolns over there.
They could even fold the
brand in the US and just sell in China and be successful!
Here in the US, it seems that Lincoln is now mostly a rental car brand.
I never see a MKS without a rental car sticker on it.
The new MKZ has been getting average reviews, and so far has sold very few units.
The upcoming "Fancy Escape" MKC seems really nice. But it will be pricey. And still mostly an Escape…
It can be done. If Lexus can do it, I am sure Lincoln can sell fancy versions of Fords.
But that name, Lincoln… Who under 65 would ever step into a Lincoln dealership? Even if they were making the best cars in the world they would still have this horrible image problem.
Should Lincoln give up in
the US?
Can they still sell cars
here while Cadillac is getting more and more popular?
Should they become a China
only brand?