Infiniti FX37 Test Drive
Last Updated: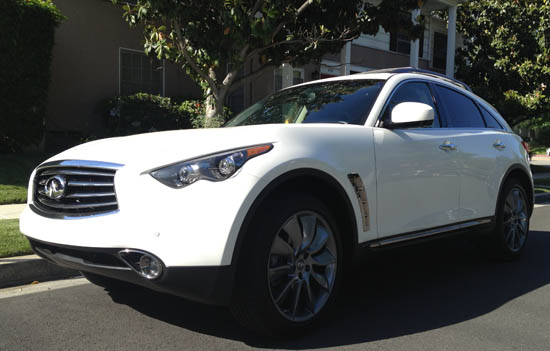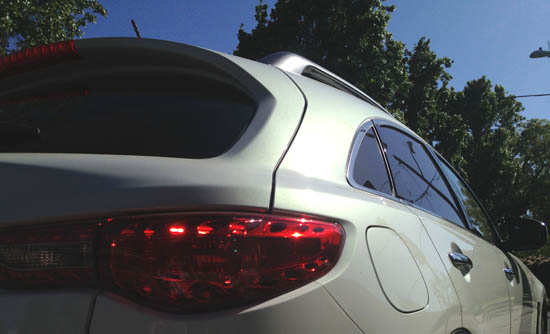 The Infiniti FX is a familiar face. The current version has
been out for exactly 5 years.
The front end was redesigned for 2012.
The design has aged pretty well in my opinion. It still
looks upscale yet sporty.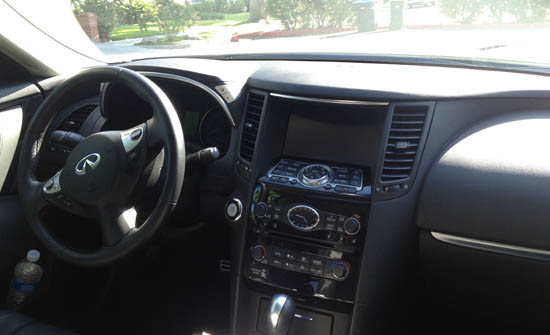 Everything feels solid and very well put together inside.
But it has aged quite a bit more than the exterior. Even though all materials
are 1st rate, it just lacks something. It feels "old Infiniti".
Nothing as modern as the all-new Q50.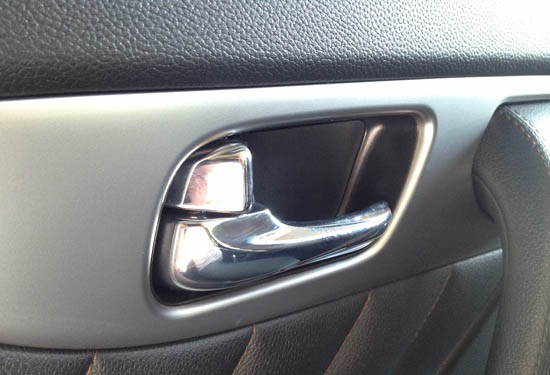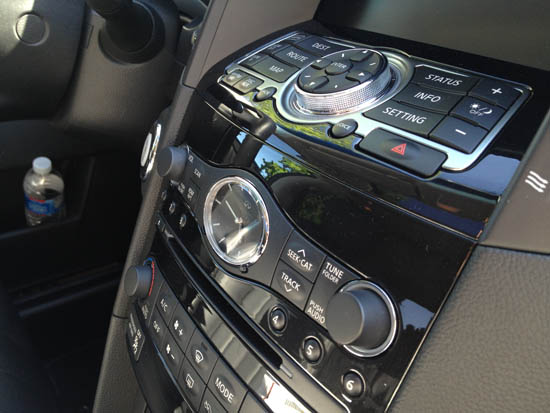 It just doesn't really seem like a $54 000 car in there. It
has become a bit boring…
The seats are very comfortable. It is roomy enough in the
back as well.
The 11-speaker Bose stereo in my test car sounded fine, but
nothing amazing.
And the annoying "High speed warning 25 miles from your
location" warning welcomes you every time you start the car. No matter where I
was, there were some high winds exactly 25 miles away… (That feature was turned
off quickly…)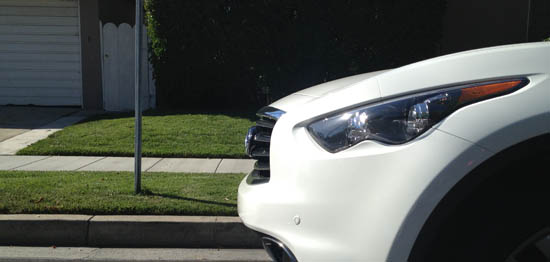 The drive is a mixed bag. The engine is the smooth and
powerful 325HP Nissan V6.
But in this case, it sounds very much like in the Nissan Z.
Which is great in a Z, but feels out of place in a $54 000 Luxury SUV.
You just
always hear it. And after a while, it does become annoying. Because you know,
you're not driving a sports car.
The 7-speed transmission is pretty smooth, but slow to react
most of the time. Which doesn't match at all the sporty sounds of the engine.
The steering would be fine. A bit twitchy, like most
Infiniti models. But the super hard 21 tires ruin everything. It becomes really
hard to control the car most of the time, except when the road is perfectly
flat. The whole thing feels pretty unrefined. More like an old fashion muscle
car than an expensive SUV. It just becomes quite a handful to drive….
The tires are also noisy. And contribute to a very harsh
ride. A hard ride on an SUV doesn't make things feel sporty at all. I'm not
sure what they are going for here…
The FX37 is rated at 16/22MPG. It was impossible to get over
15 in the city.
Although I did get 25 on the freeway. Thanks to the new 7-speed
auto.
The FX37 is a bit of an odd car. Infiniti is pushing the
sporty side of things a bit too much.
It is very powerful but the transmission isn't sporty at
all. Yet the "Z like ride" is really out of place in a car like this.
I am sure the
standard model with smaller wheels is a much better choice.
Which reminds me of reviews complaining of the same thing
(Ride too rough with the larger tires) when the 1st generation was
out. So they don't seem to listen, or be able to improve things.
I think my $54 000 AWD "Special Edition" was just too
expensive. Priced too close to the more prestigious European competition.