Nissan Altima test drive.
Last Updated: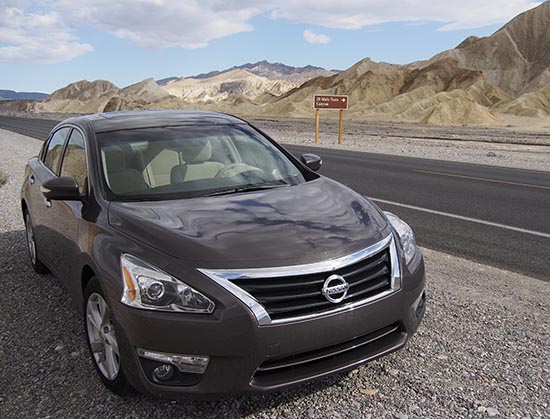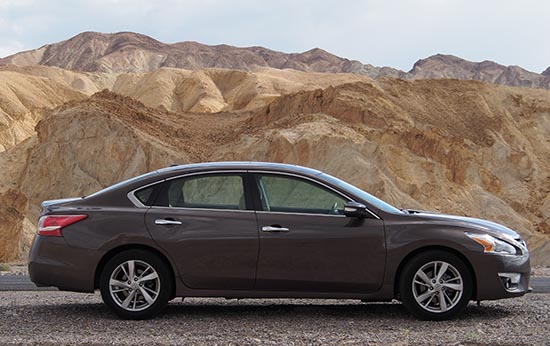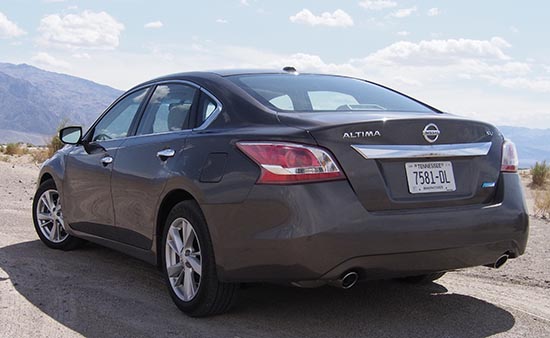 I do like the design of the new Altima. I have to admit I
was suspicious when I saw the 1st spy shots. But in real life, I
really like the car. It has a nice upscale look to it. For a car that starts at
about $22 000.
It really makes life very tough for the $37 000 Loaded
maxima. As a loaded V6 Altima is about $5000 less.
The model I drove for a week was the 2.5 SV with Convenience
package, for a total of $27 005.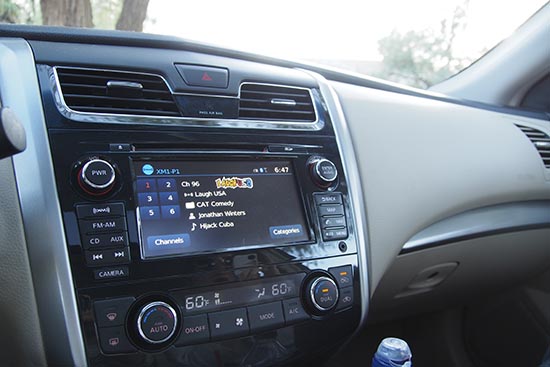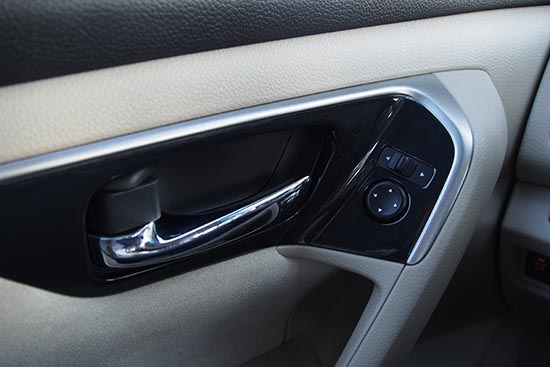 The interior is also a very nice place to be. My car did not
have leather. But a very nice looking tan cloth interior. Which is actually
refreshing, as I am not such a big fan of leather. The top of the dash and
doors are black, which gives it a nice upscale look.
And, no fake wood! At least in my car…
A few nice details make the interior quite interesting too.
This is such a better place to be than the Passat I was driving the week
before.
The seats are comfortable, everything feels solid and the
stereo sounds really nice.
The back seat is pretty much in between the Malibu and the
Passat. There is plenty of room for most people, front and back.
I just wish the doors didn't sound so tiny when
you close them. This is really too bad. Especially since the new Sentra does
much better in that area. It is a small thing but it just doesn't give the
sense of quality you'd expect…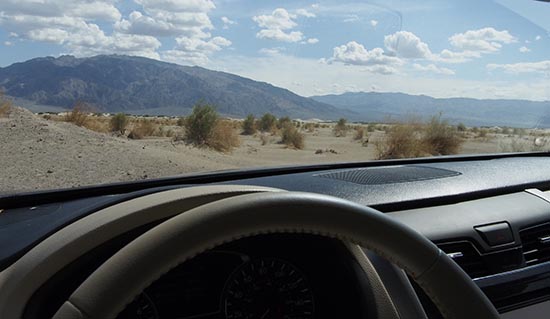 The steering is firmer than many other family sedans out
there. Even though it still feels pretty artificial.
At least it is better than most on long freeway trips. As most new cars these days have such light steering feel.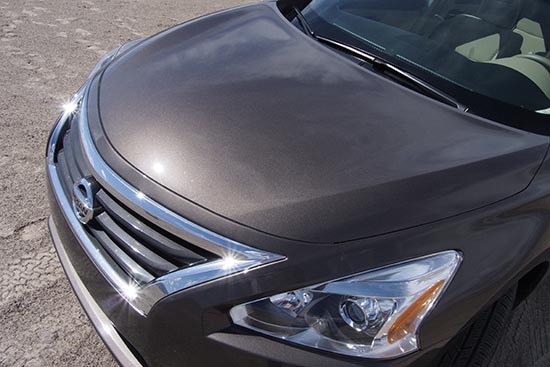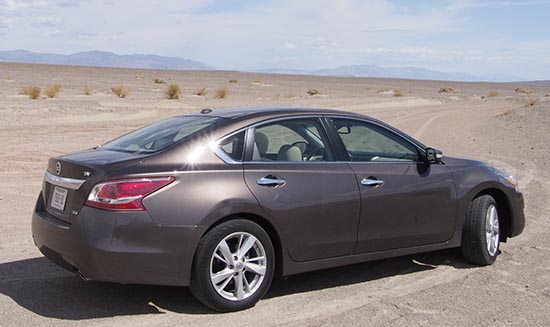 The suspension is fine. Nothing special. The car does feel a
bit light in general. So it doesn't have this "heavy" reassuring feel I like in European
cars.
But it does a fine job. There is a bit of road noise at some
freeway speed, but cruising is mostly quiet.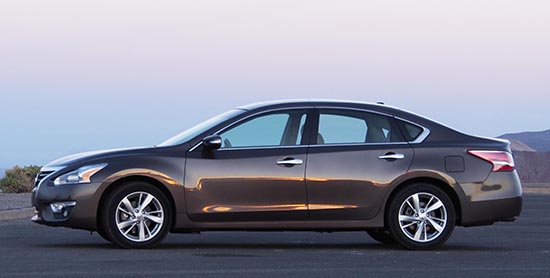 The engine has enough power for most uses. But nothing more.
It gets quite a bit noisy and rough when pushed. This is not, from
far, the smoothest operator around.
As I mentioned before, the worst part is
the really bad vibration you hear and feel at around 1500 RPM. Which is
apparently due to the calibration of the CVT.
It just feels like there is something wrong with the car.
Mileage is a big selling point for Nissan with the new
Altima. It is rated at 27/38.
I was never able to get close to 27 in the city. No matter
how slow I was driving. The best I got was 23.
But on the freeway, I was able to get over 40 without any
problem.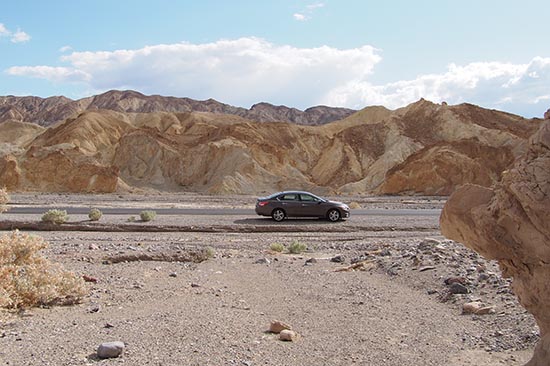 The new Altima is a good choice for an affordable,
roomy family car.
You could do much worse. It is not nearly as engaging as the
Buick Regal (and the Malibu Turbo) to drive. But, at least to me, looks much
better, inside and out, than the Camry or the Accord.
The CVT vibration being its main problem.
(Although some people here have
mentioned that Nissan dealers can fix this)