Something you don't see every day: Kia K9
Last Updated: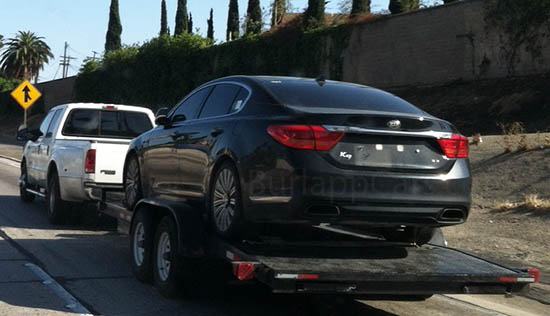 Also named Quoris in some markets…
But this one says "K9" on it, so I guess thi s is a Korean model. Caught in Hollywood on the 101 freeway.
Not sure if Kia is ready to sell the big RWD sedan over here, but this is the 2nd one I see around. I saw a silver one pull into a restaurant parking lot a few months ago.