2015 Mazda 2
Last Updated: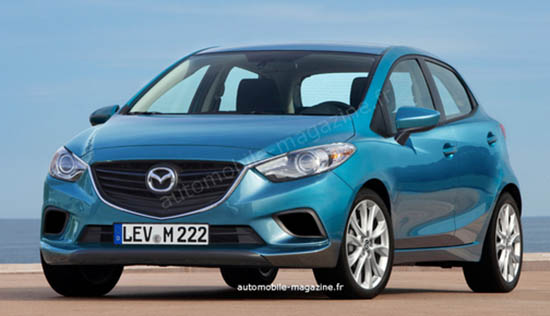 Mazda will soon redesign the small Mazda 2. It will no longer share its platform with the Ford Fiesta.
But will be based on a shorter version of the one used by the new Mazda 3 and CX5.
So this will be 100% Mazda.
There are now rumors of smaller 3 cylinder engines, and even a hybrid version for the Japanese market (Not the US).
We'll see.
An all new CX-9 is also coming soon.