Cadillac ATS-V?
Last Updated: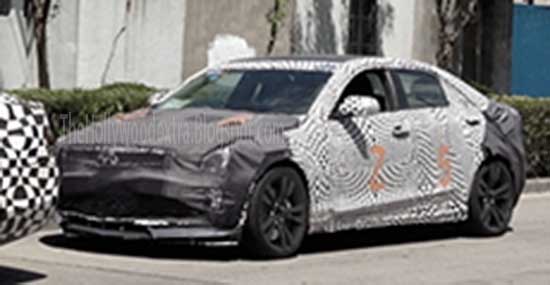 Seems that now, Cadillac does offer a new "Vsport" model in the 2014 XTS and the new CTS.
Which is not a proper "V" model, since it doesn't come with a V8, but the new V6 turbo instead.
So this picture might be an ATS Vsport. Who knows.
I am actually not sure why they would even offer a big V8 in the ATS. Since the new V6 Turbo is already producing over 400hp.