Chevrolet's bowtie logo turns 100
Last Updated: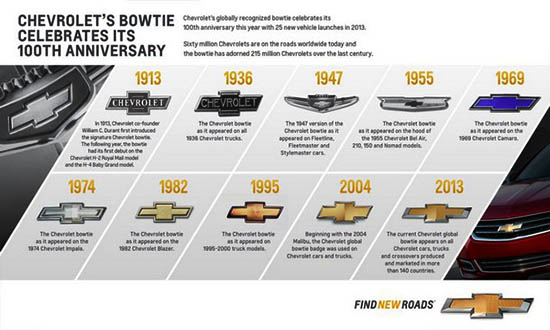 All I have to say is that it is time for the bowtie to turn silver again.
Forget the cheesy gold!
Silver for everything, and blue for electric cars.
From this picture it looks like it turned gold in 1982. We are in 2013, it's time to get rid of gold.