Chinese Chan-gan CS75 SUV
Last Updated: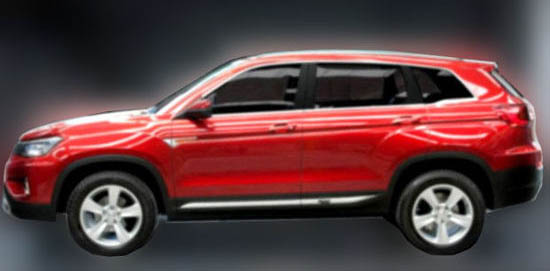 Some new Chinese SUV is coming out soon. From Chan-gan.
A brand I have never heard of…
I think it looks pretty nice, at least on this spy shot. Actually better than many recent japanese designs.
Even though it is said to be quite large, power will come from small 1.8 and 2.0 Liter engines.
It is based on the Reaton sedan. Itself looking like a Lexus ES copy…