VW Beetle Fender Edition test drive.
Last Updated: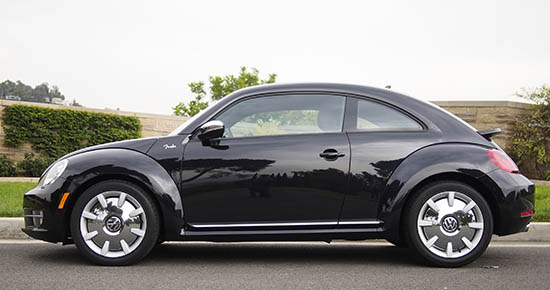 My test cat this week was the Fender Edition VW Beetle.
It adds specific chrome rear view mirrors, special
cloth/leather upholstery and of course, that Fender Guitar looking dash. Plus
Bi-Xenon headlights with LED DRLs.
Otherwise it looks pretty much like other Beetle models.
Mine was a Turbo so it has the rear spoiler.
I was not crazy about the all new design of the Beetle when
I saw it years ago at a consumer clinic. But it has grown on me since. And do
really appreciate it now.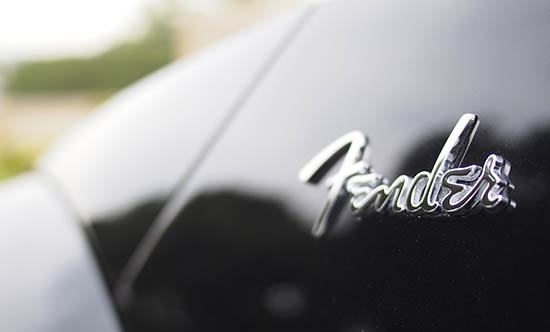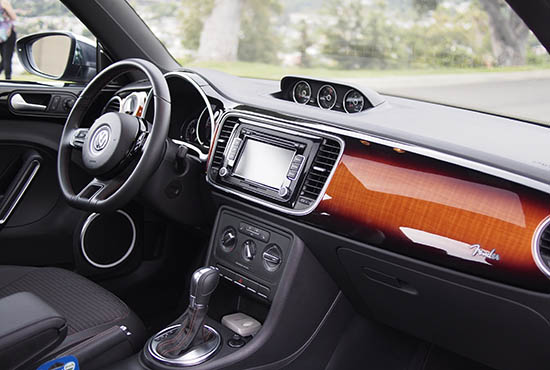 The main difference inside is the Fender looking dash.
I thought it might be pretty cheesy after seeing it in pictures.
But in real life it is really nice. And works very well with the black
interior.
Of course it has the wonderful Fender stereo system. Although it is the exact same system you can get in other VW models as an option.
While the speakers are great, the interface was quite
challenging. Often not responding to my commands. Going back to the main menu.
Playing the wrong song etc…
It sometimes took me almost10 mn to be able to pick the
right song!
Which was quite frustrating.
Plus, the cable would often get
loose and disconnect my phone. So when it was working, the sound would be
really distorted about 50 % of the time.
Again, one of the best sounding, but also the most
frustrating system I have ever used…
(Although to be fair, these problems might have been specific to my test car. As I don't remember things being that bad in other Beetles equipped with the same system.)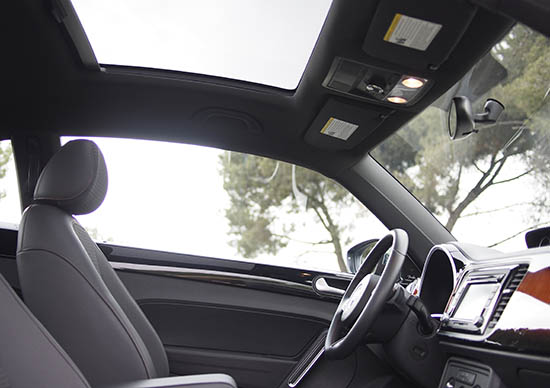 Another annoying item was the sunroof. Which was impossible
to open all the way. A problem I had before with the Beetle. And the
instructions in the manual don't really help. I was never able to properly
"reset" the sunroof. (Which shouldn't be needed in the 1st place)
The interior is great, with good quality materials. Everything
feels very solid.
A few things are missing at this price point though. (My DSG
test car was just a bit over $30 000 ) Like power seats, climate control or a
back up camera. (That last item will be available for 2014 models) And how
about Auto Headlights?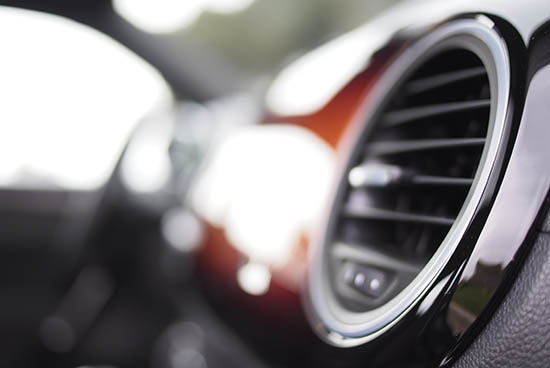 While far
from the smoothest around, the 2.0 Liter Turbo sounds almost OK to me now. (A newer
version is also coming up)
Although the lag at low speed is still annoying.
The DSG is almost OK
in normal position for regular driving. But it is best when used as a "fake
manual". As the S mode can still be too abrupt. (Although downshifting from 3rd
to 2nd always took forever, for some weird reason.)
I really don't see the merits of this over a regular
Automatic.
Mileage is still not the best for a compact car. It is rated
at 22/30. I was not really able to get much more than 19 in the City. But got
almost 35HWY.
The steering feel is one of my favorite. No video game
feeling here.
The ride is on the firm side, but always comfortable.
The Fender version of the Beetle is as good as other Beetle
models. But it doesn't really offer that much more when compared to the "regular"
Beetle with the Sound/Sunroof option.
Yet it costs about $1100 extra. Which might be OK for those
looking for something
a little
more special….
I actually can't wait to drive the 2014 models. The 2.0
Liter engine has been revised. So it could be a bit smoother, maybe?
And the 2.5 Liter is being replaced by a new 1.8 Liter
Turbo, which could be quite nice.