2015 Mazda 6X ?
Last Updated: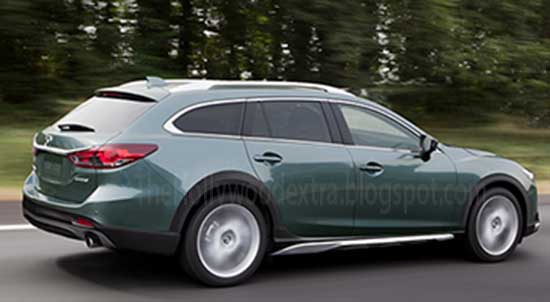 Looks like Mazda is looking to take on cars like the Passat Alltrack, Subaru Outback etc…
So far the new Mazda6 is FWD only. I haven't heard of an AWD version coming up. (The Passat Alltrack is offered as FWD or AWD).
VW is also planning an Alltrack version of the next Sportwagen for the US next year.
This taller version of the Mazda 6 wagon with a diesel would be great in the US. Finally offering an alternative to the Outback. And it is so much better looking.
We'll see….