Infiniti Q30 Concept
Last Updated: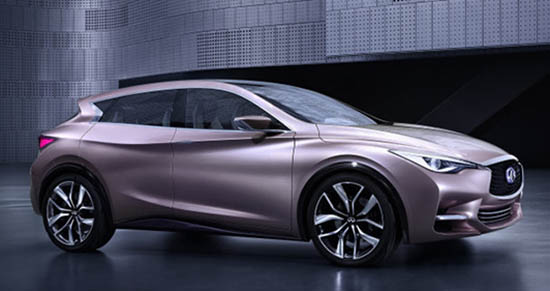 This is still a concept. I guess the second on the same idea of a small Infiniti luxury hatchback.
This time let's hope it is close to the production car. As it looks pretty nice the way it is now.
It is also supposed to share its platform with the Mercedes A class. So it could be using the 2.0 Liter Turbo from that car. (as well as the CLS and GLA)
Infiniti does need something with decent gas mileage.