Mystery Car.
Last Updated: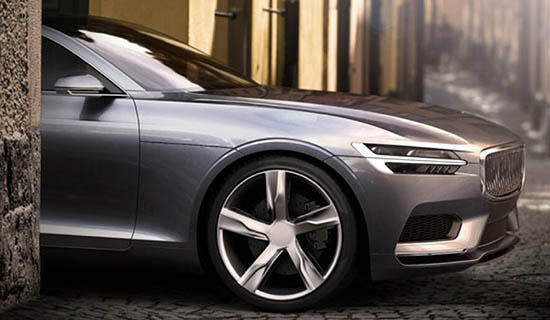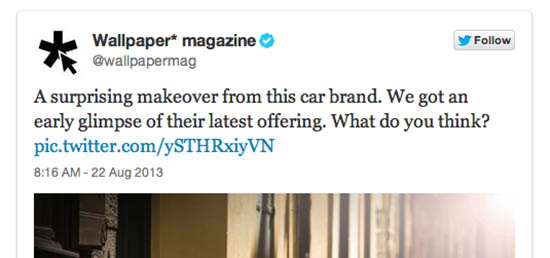 This picture has been around all day, in various sites. Yet no one seems to know what it is.
It looks like it came from a Tweet by Wallpaper Magazine. Yet there is nothing on their site about the picture or the car.
The lack of any logo seems weird. Like they have been photoshopped out. But who did it? The manufacturer? The magazine?
Some are guessing it is a Chrysler. Just because of the shape of the wheel. But Chrysler isn't using the Pentastar anymore. Or are they?
That grille could be from anyone. Including Chinese brands.
The tweet mentions "a surprising makeover from this car brand". Which would imply a famous brand.
This seems to be quite large.
My guesses are:
– Next Taurus.
-Next Lincoln MKS
-Large Kia
-Chrysler 300
-Volvo S80
Let's not forget this is a concept. So an actual production model might look quite different.
What do you think???