2015 Cadillac Escalade Teaser
Last Updated: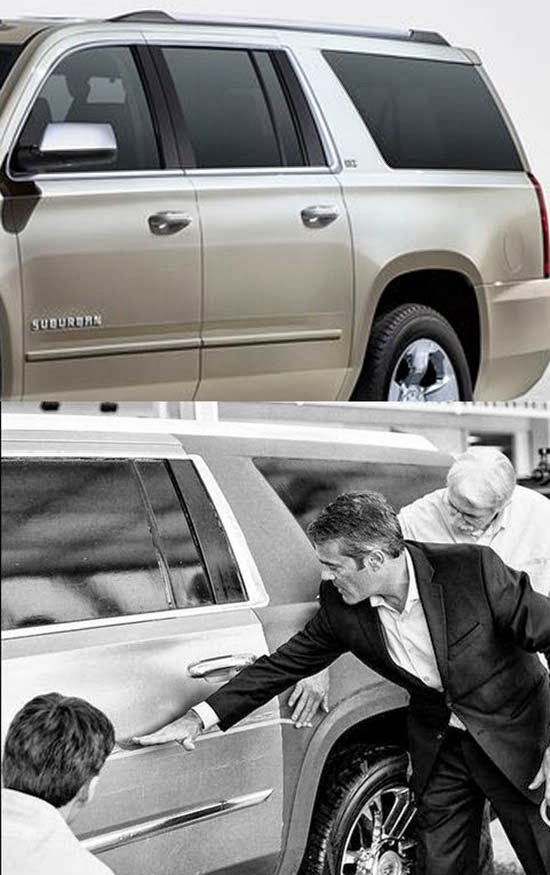 The teaser is the B&W picture at the bottom. the top is the new 2015 Suburban.
You can tell that the next Escalade will, again, just be a Chevy clone.
Even though GM's BS department is telling us that now it'll be more special, different.
No it won't. Just like the current generation, it will have a redesigned front end, rear lights and dashboard. And more chrome. That's about it.
You would think for the money they charge it could be a little more special.
I guess as long as people are buying them, why bother…